Improve Margins by Optimizing Sourcing & Supply Planning
Struggling to source promotions in a predictable and profitable manner?
Are cost increases putting extreme pressure on margins?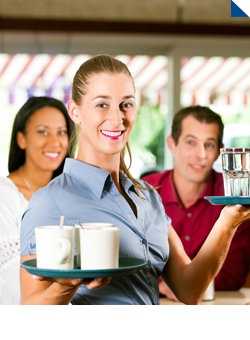 It seems that volatility and margin pressures are here to stay. That's why restaurant industry leaders turn to SCA Technologies to help orchestrate supply and demand in order to optimize sourcing and control volatility.
From quick service and casual dining restaurants to institutional food service, we help supply chain, procurement, finance, risk management and brand management executives make better decisions for billions in category spend each year. By working with SCA to increase visibility, reduce risk and manage volatility restaurant chains can:
reduce cost of goods sold
enjoy more accurate, and more timely, food and paper cost projections
achieve more consistent margins
ensure profitable supply for limited time offers and promotions.
SCA Technologies helps restaurants overcome supply chain challenges and improve margins with solutions for Sourcing Optimization, S&OP, COGS Forecast, LTO Planning & Execution, Risk Management and Supplier Relationship Management. Our innovative, cloud-based solutions deliver increased visibility and quicker response, leading to an average 3-5% reduction in the cost of goods sold on an annual basis.
Category managers, procurement, finance and menu management professionals all benefit from the SCA Planner's more precise, forecast-driven costing and real-time analysis. And our customers enjoy rapid results, typically completing implementation, analysis and training in 2-4 months. Check out our industry brochure or contact SCA Technologies today to learn more.